With the release of phase II of the Rogers Infinite campaign and a new TV spot, we were tasked with refreshing their OOH across Canada.
We caried forward the look and feel from phase one and introduced a mobile device with visuals from the new TV spot to connect the campaign.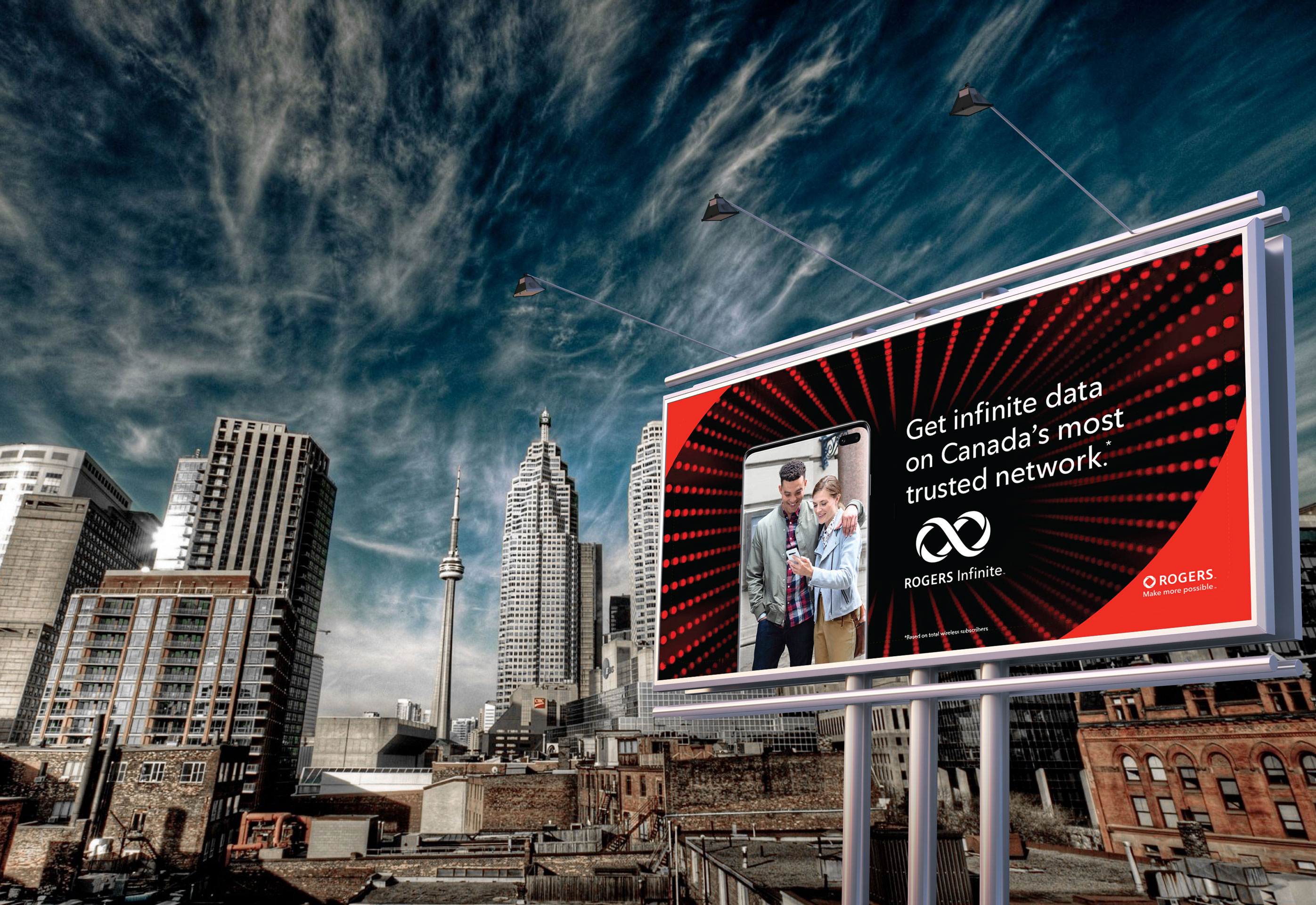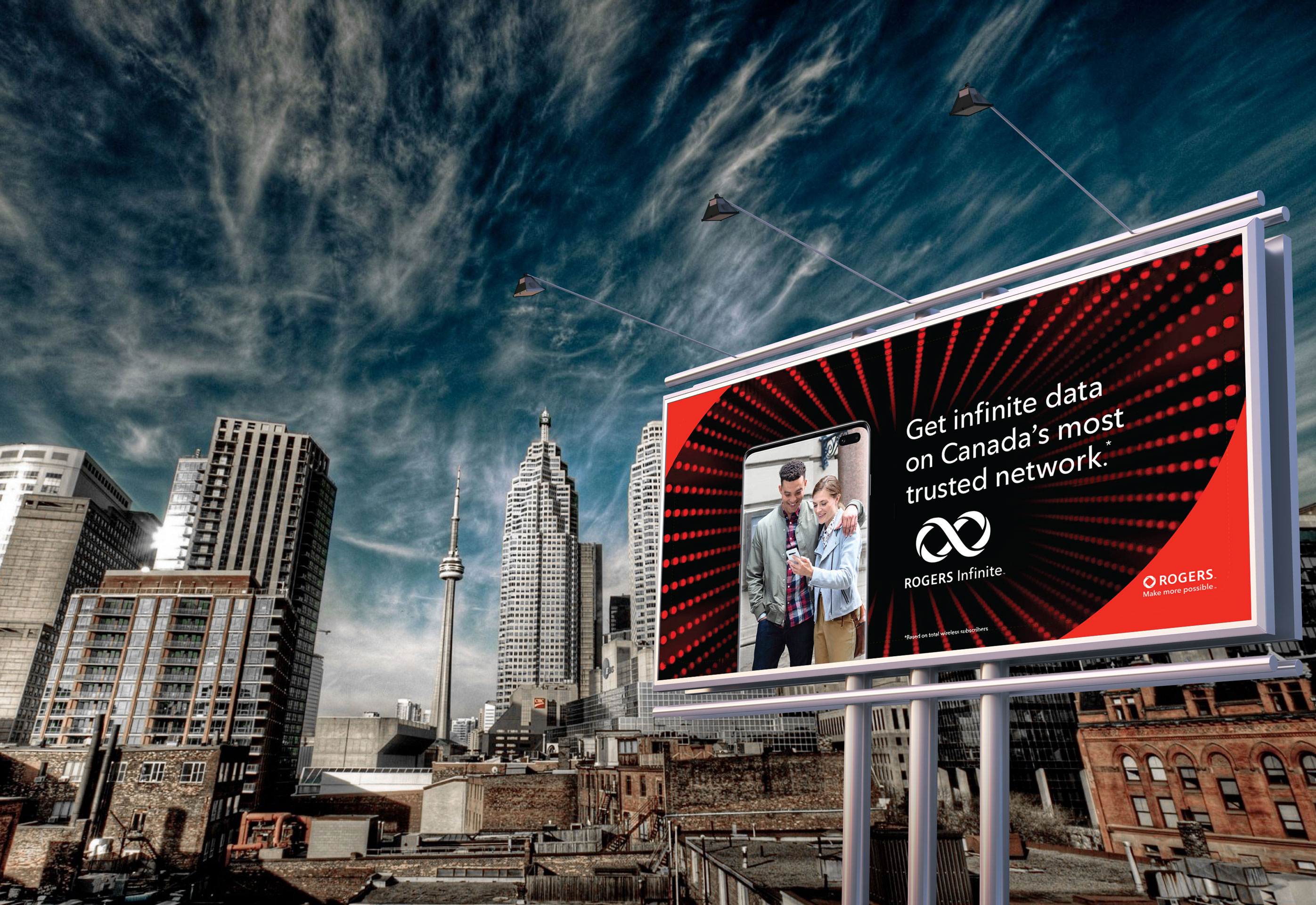 NHL - BRIEF
Adapt the Rogers Infinite plan to arena takeovers for the home opening games of the season for the Leafs, Canucks, and Oilers.
EXECUTION
Bring the infinite dot look and feel to life in 360, and make it hockey from OOH to a complete arena take over for the Leafs Home Opener.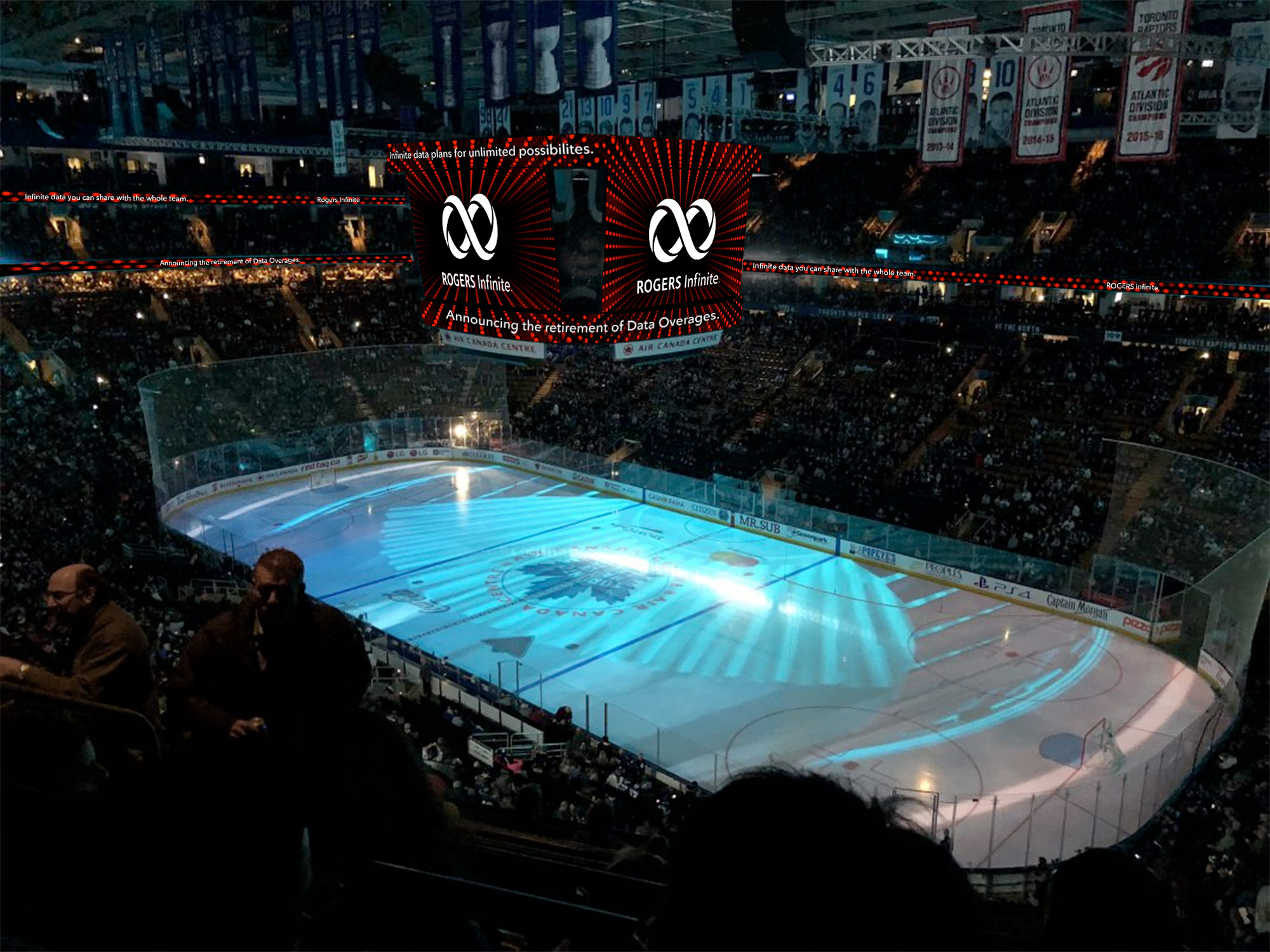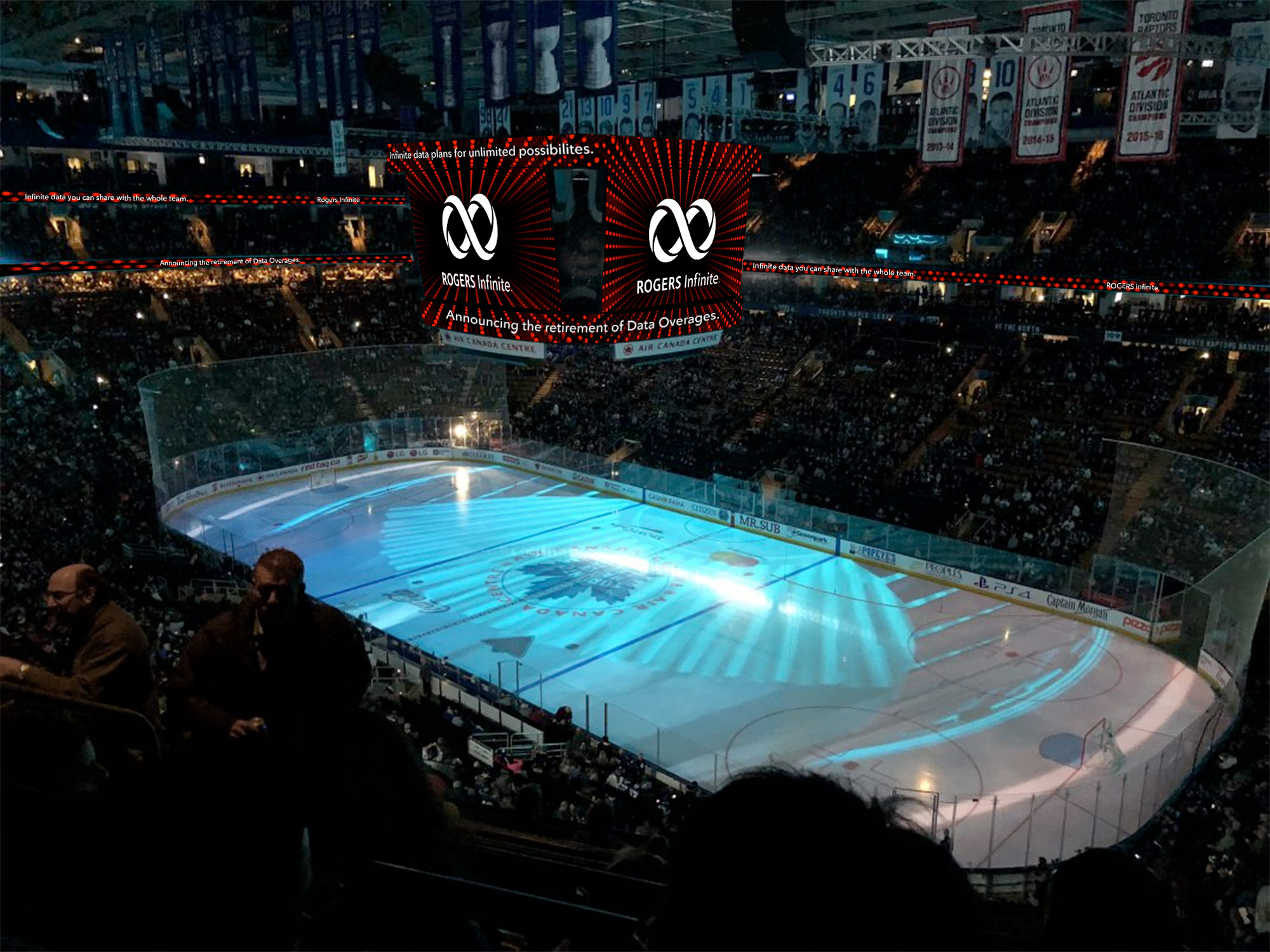 In arena video that played on screens throughout the concourse.