Redesign the online experience to simplify the user journey with the goal of increased bookings.
A renewed focus on the finished product, celebrating the unique experience and refined offerings of Nous et Vous breaking it down to two key elements.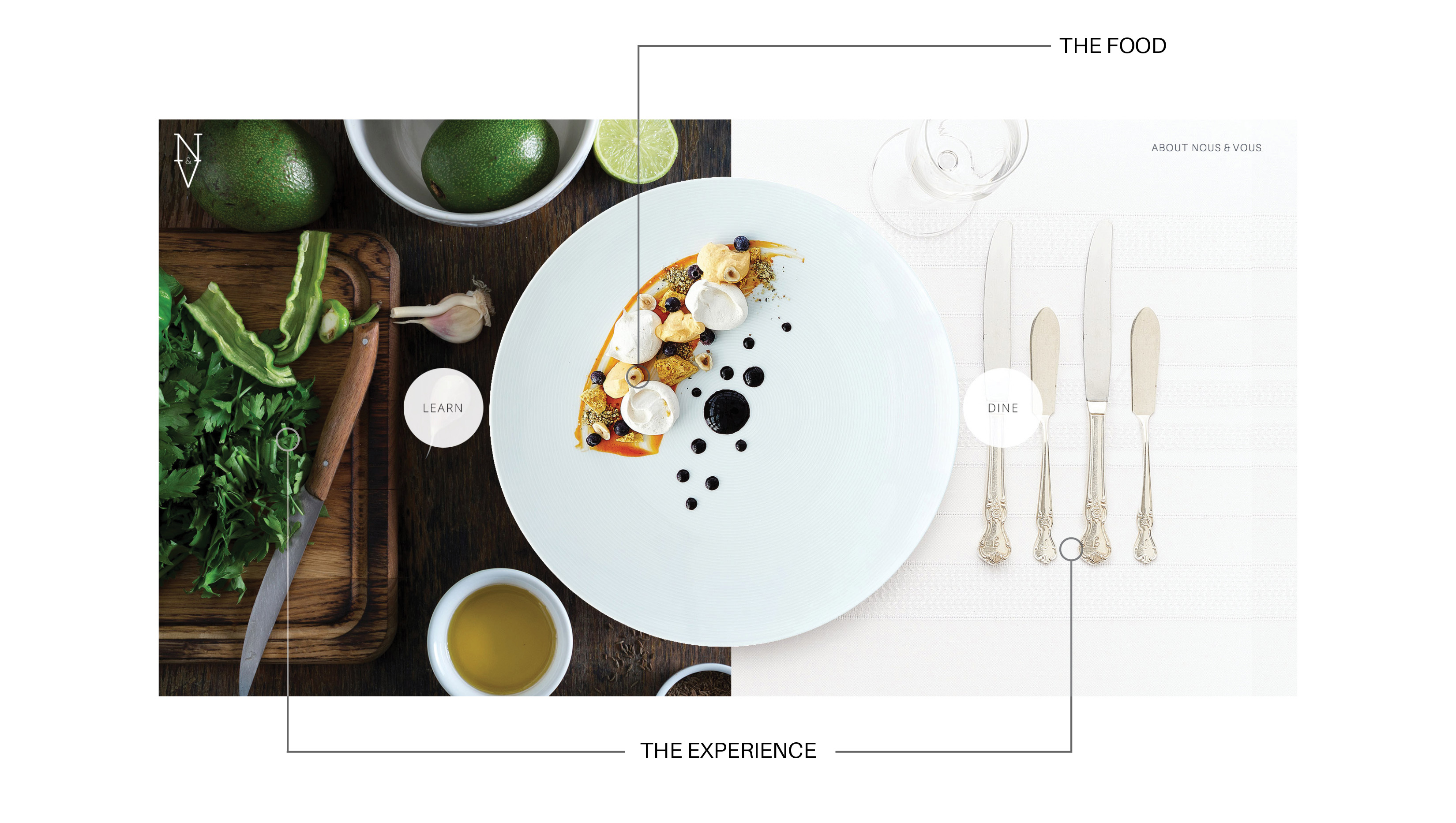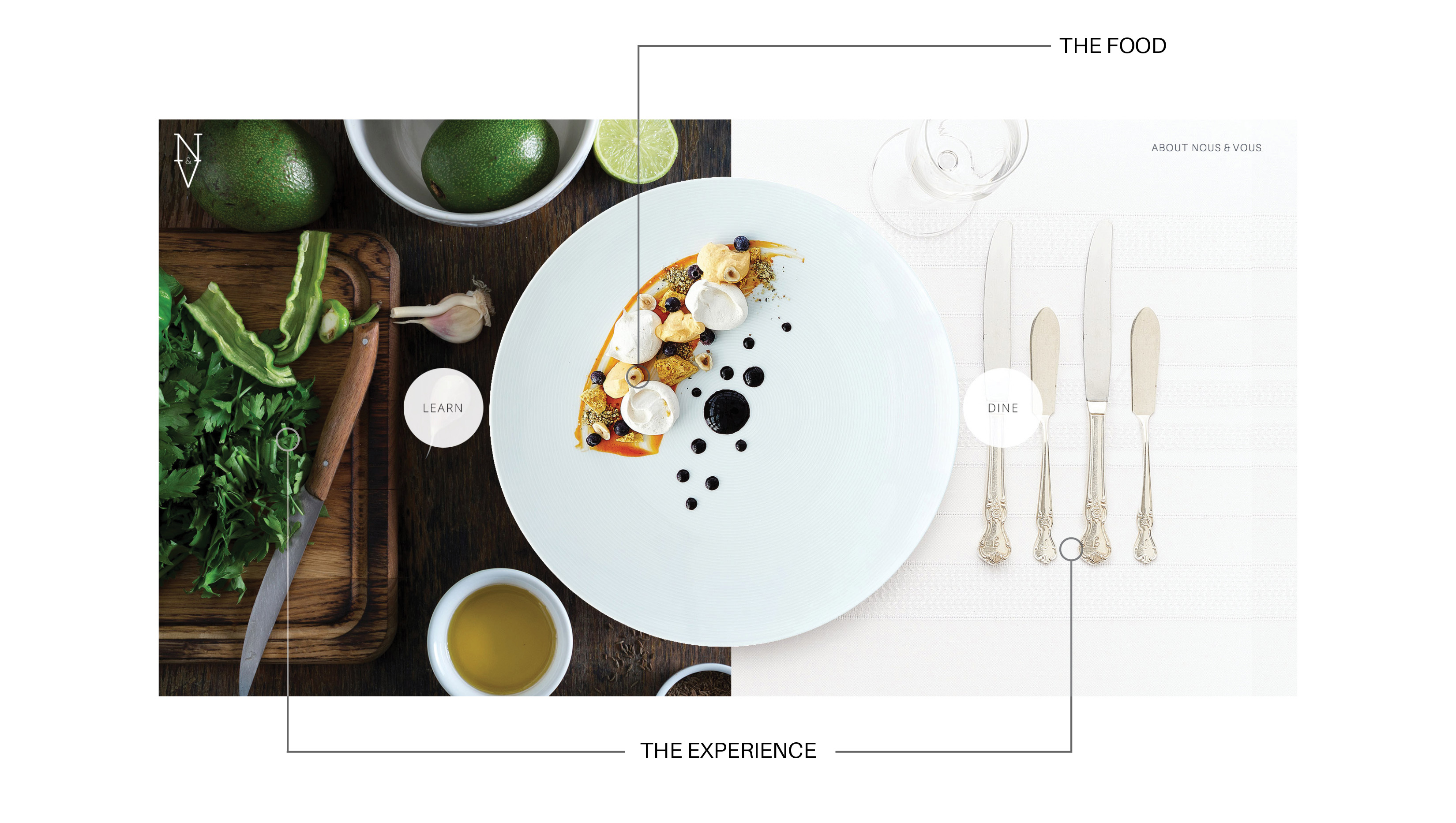 THE PLATED DISH
The final product on the plate is the clearest way to illustrate the level of quality to the site visitor in a simple a clear manner.
THE EXPERIENCE
Setting the scene surrounding the plate to provide a visual subtext to distinguish between dinning experiences and learning experiences, as well as between individual experiences within the same genre.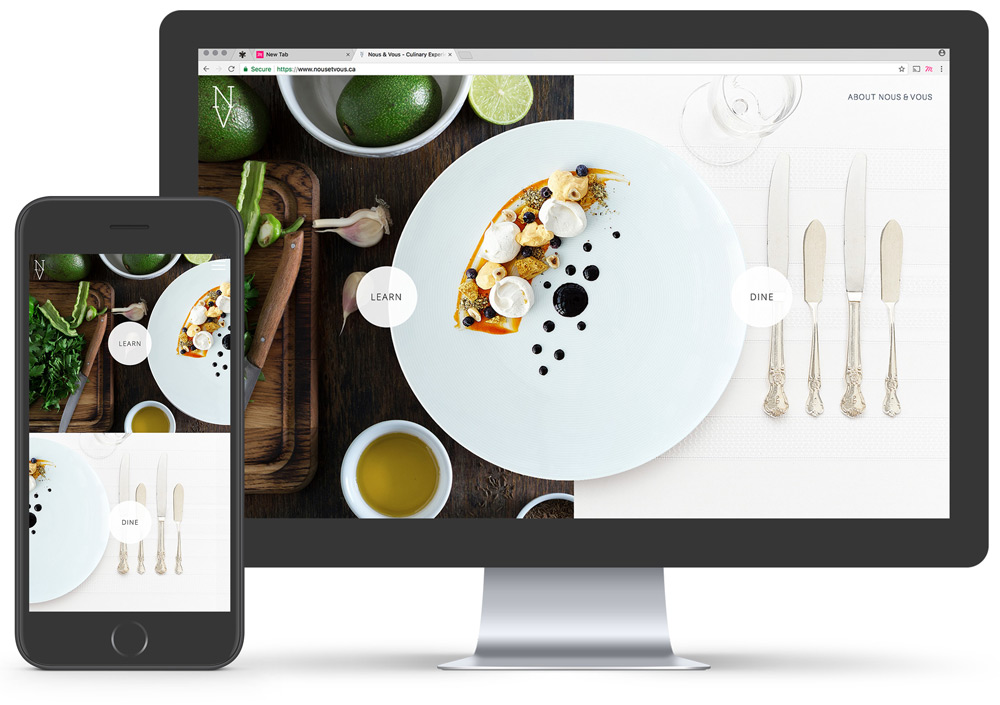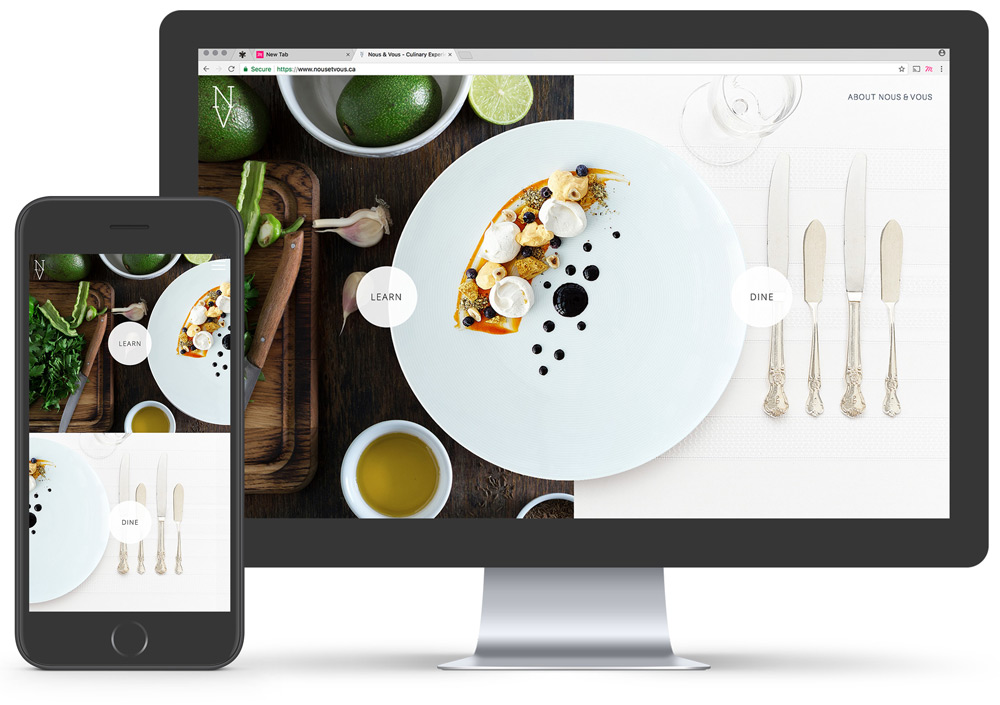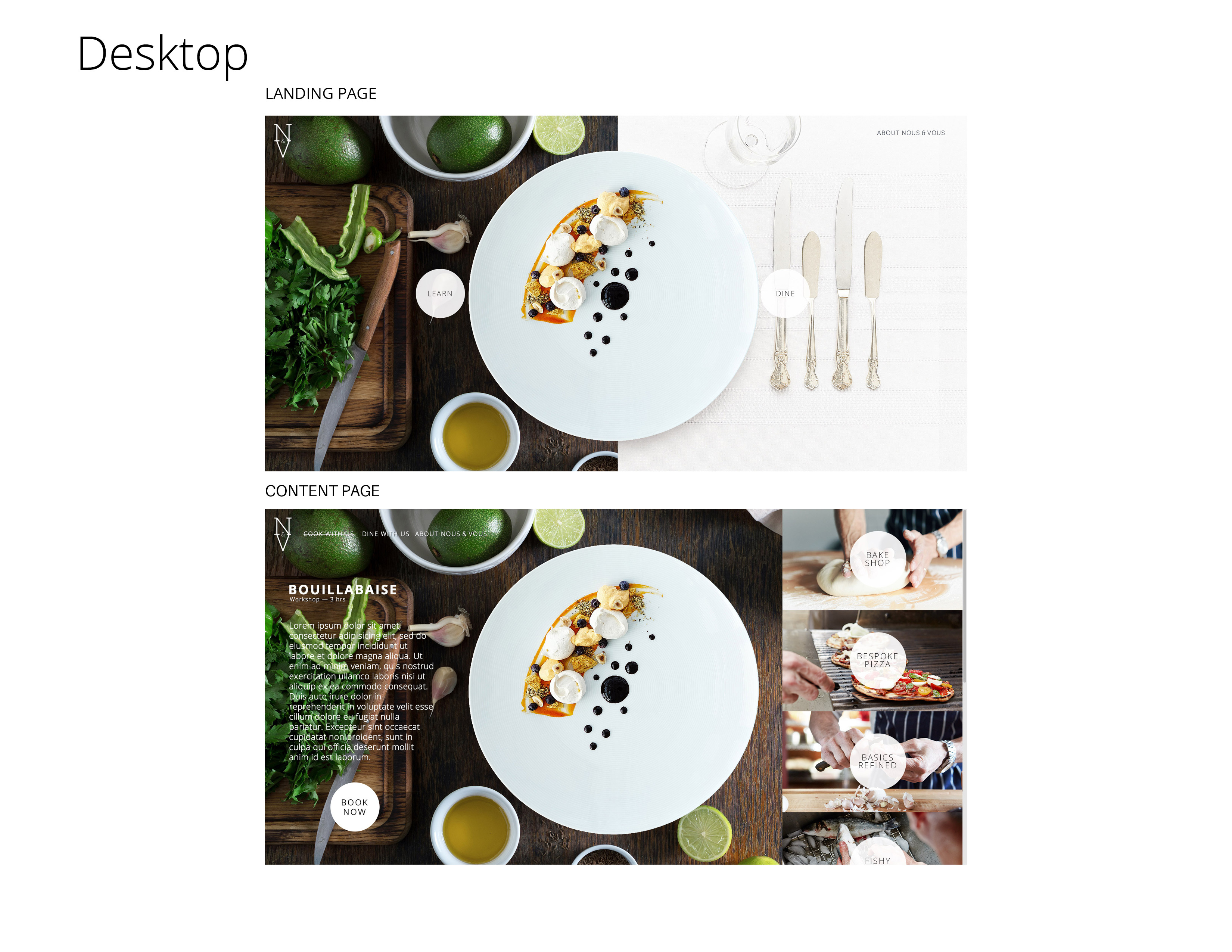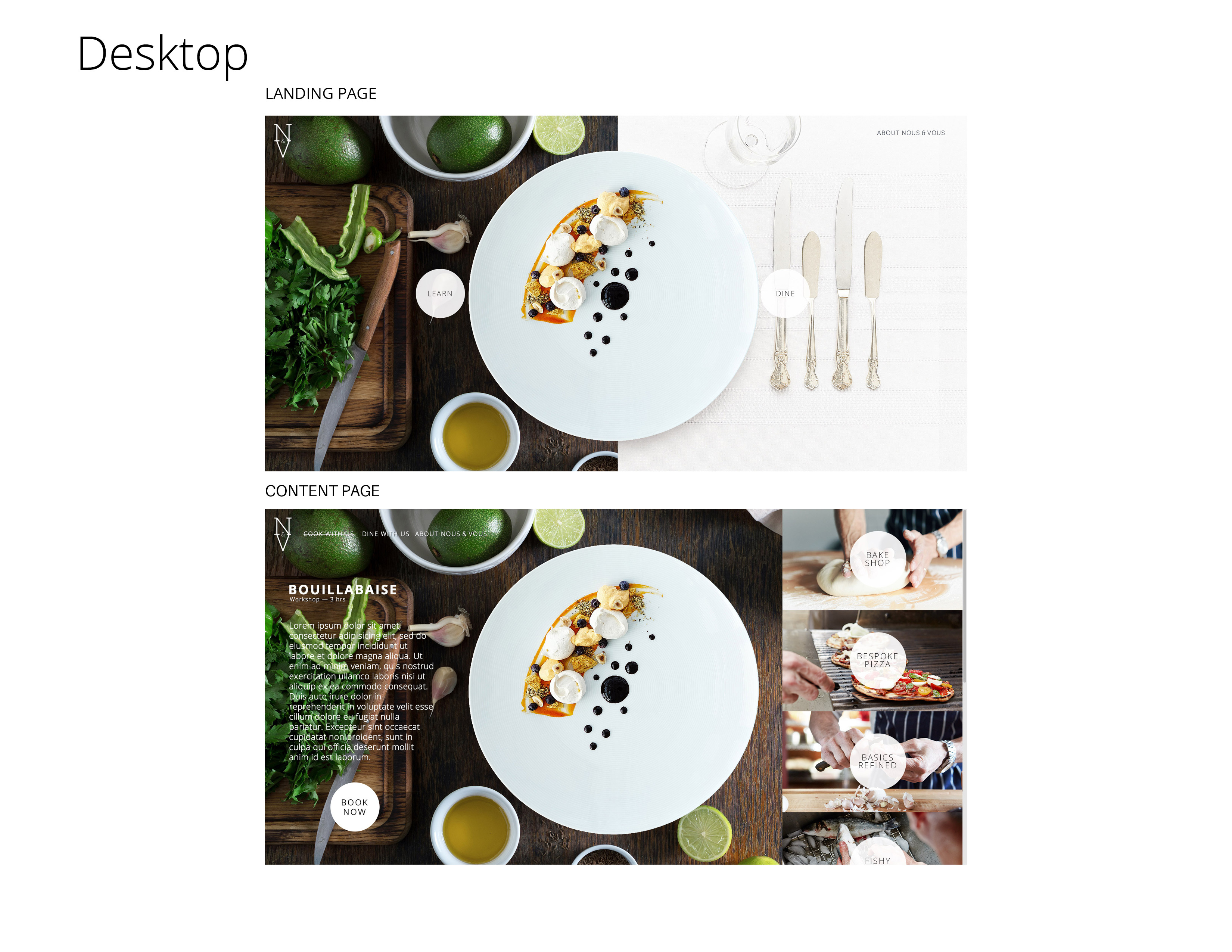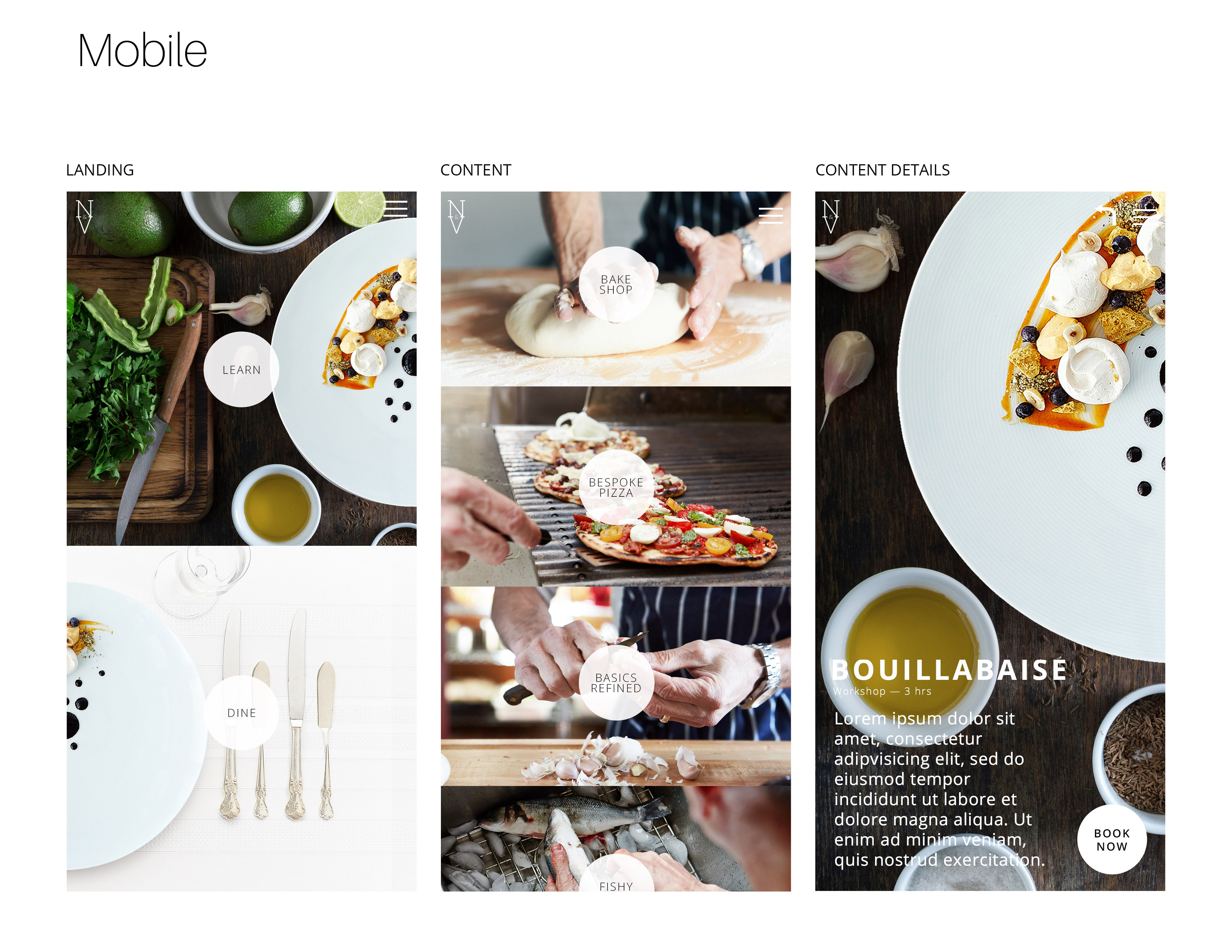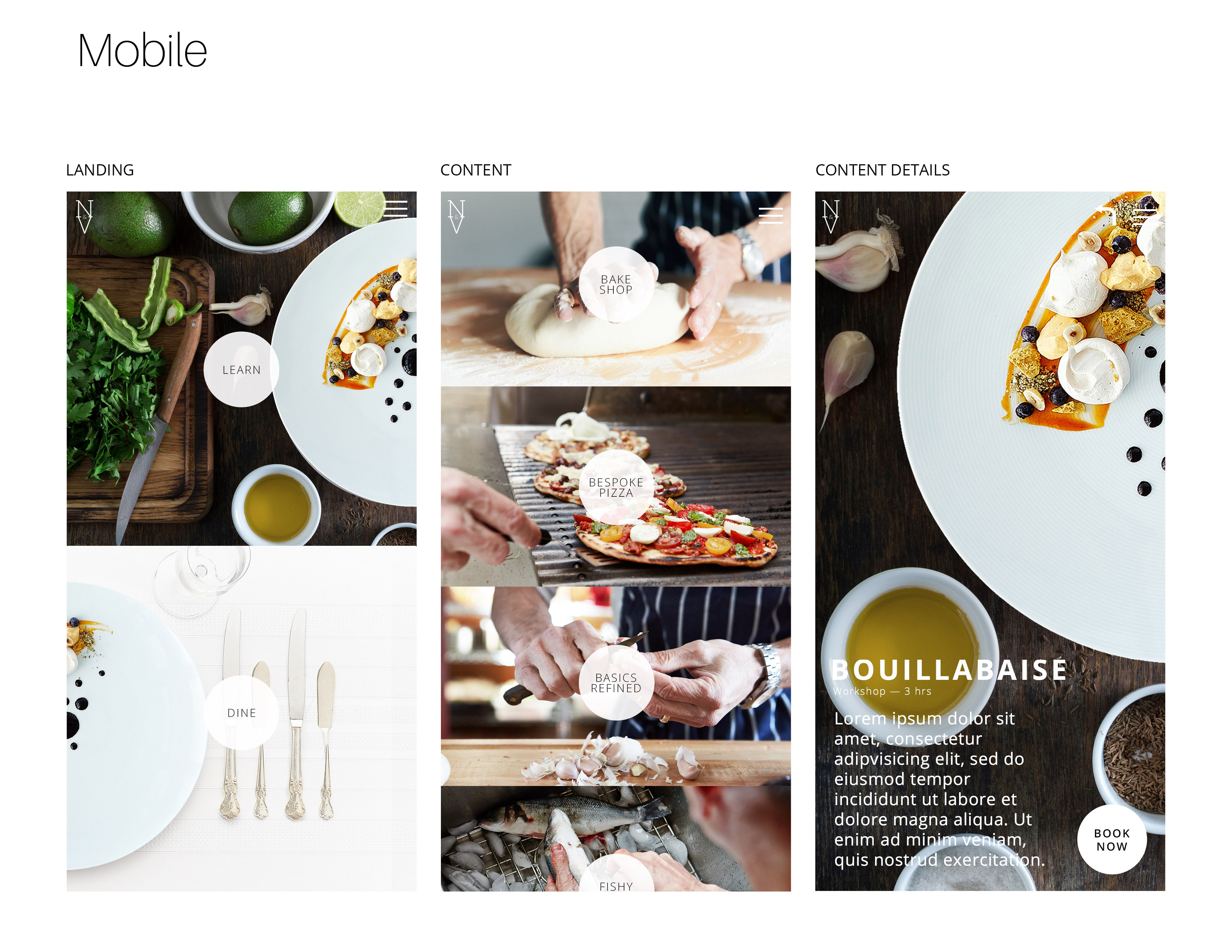 Food+Experience Social: Visuals will carry over into social executions on Instagram and Facebook carousels coming to life when the user interacts with the composite image in a visually playful manor.