BRIEF
Create four competition sub-themes per team and social posts across multiple channels to drive awareness of a UGC contest for LG featuring the Leafs and Raptors.
EXECUTION
Use colour heavy layouts to maximize brand recognition for fans of the respective teams to grab their attention. Instagram carousels to promote each them seen here.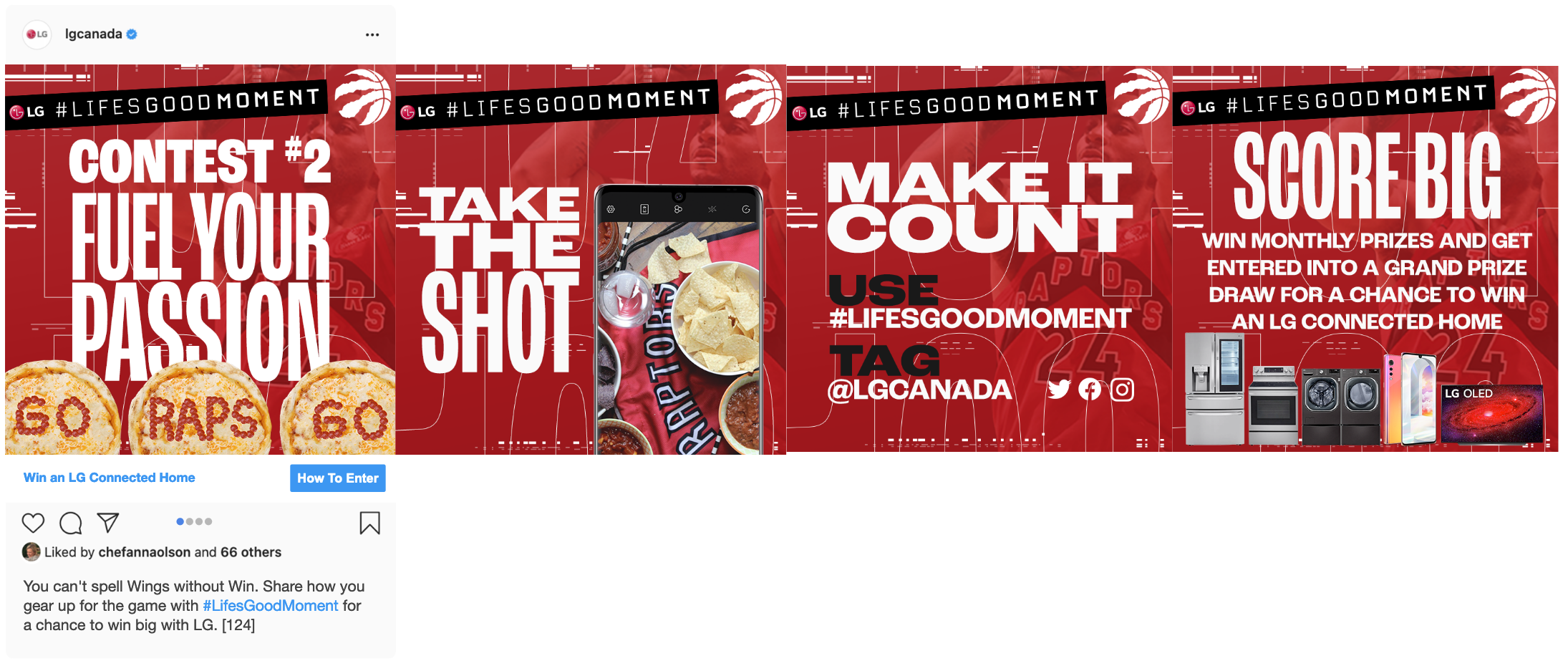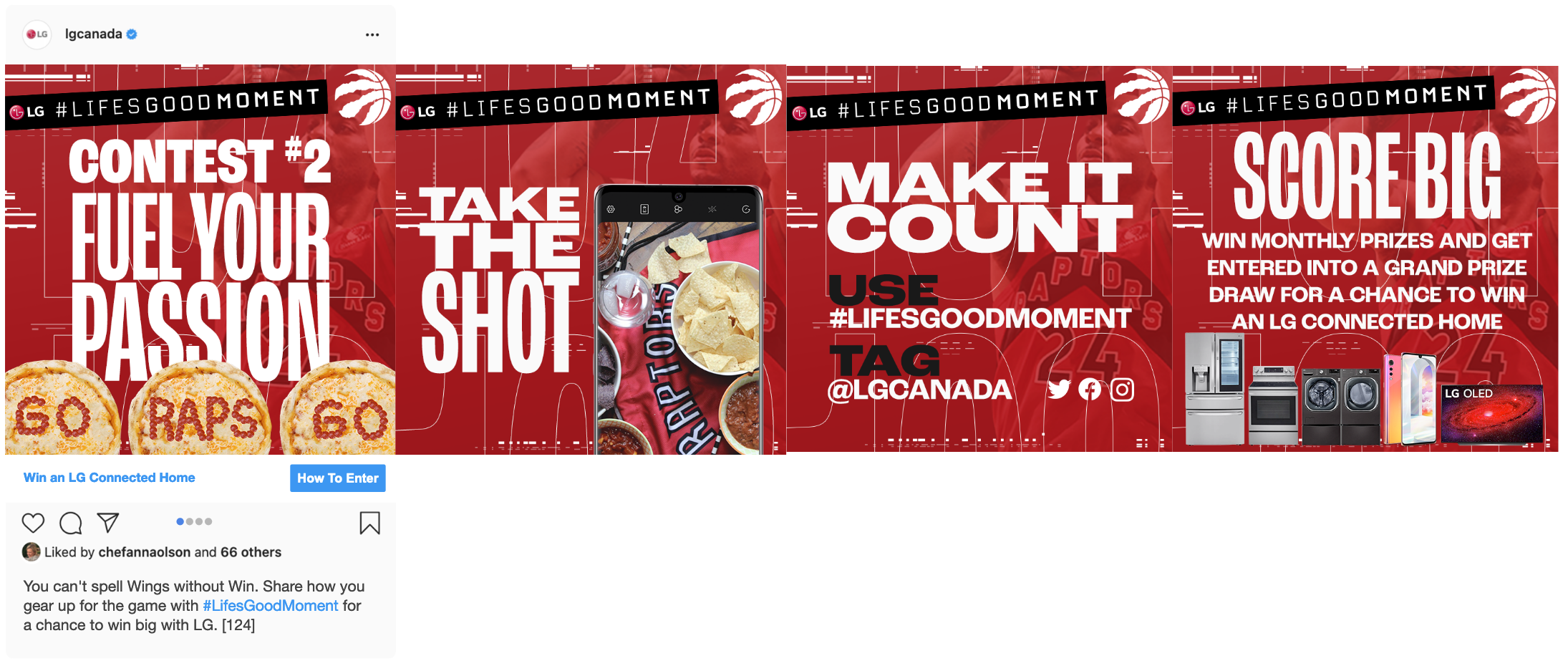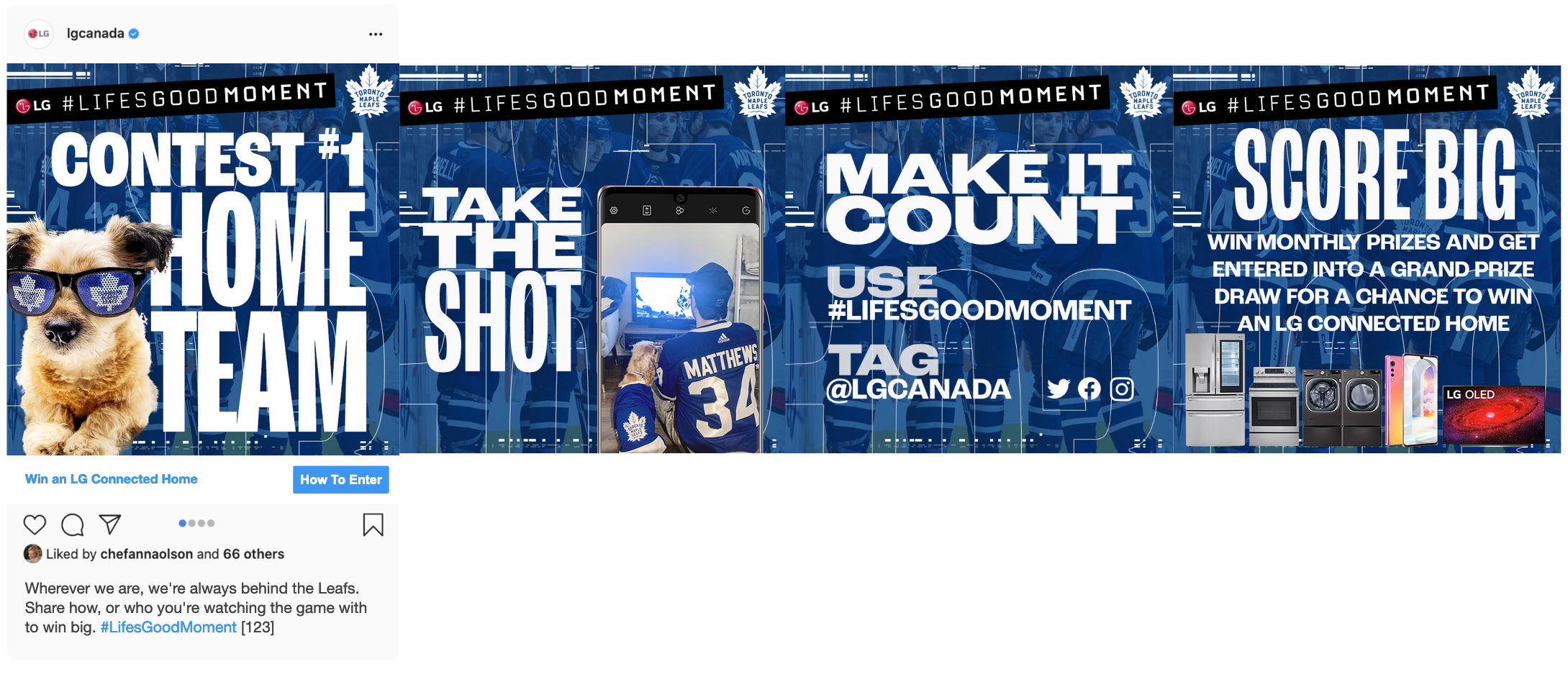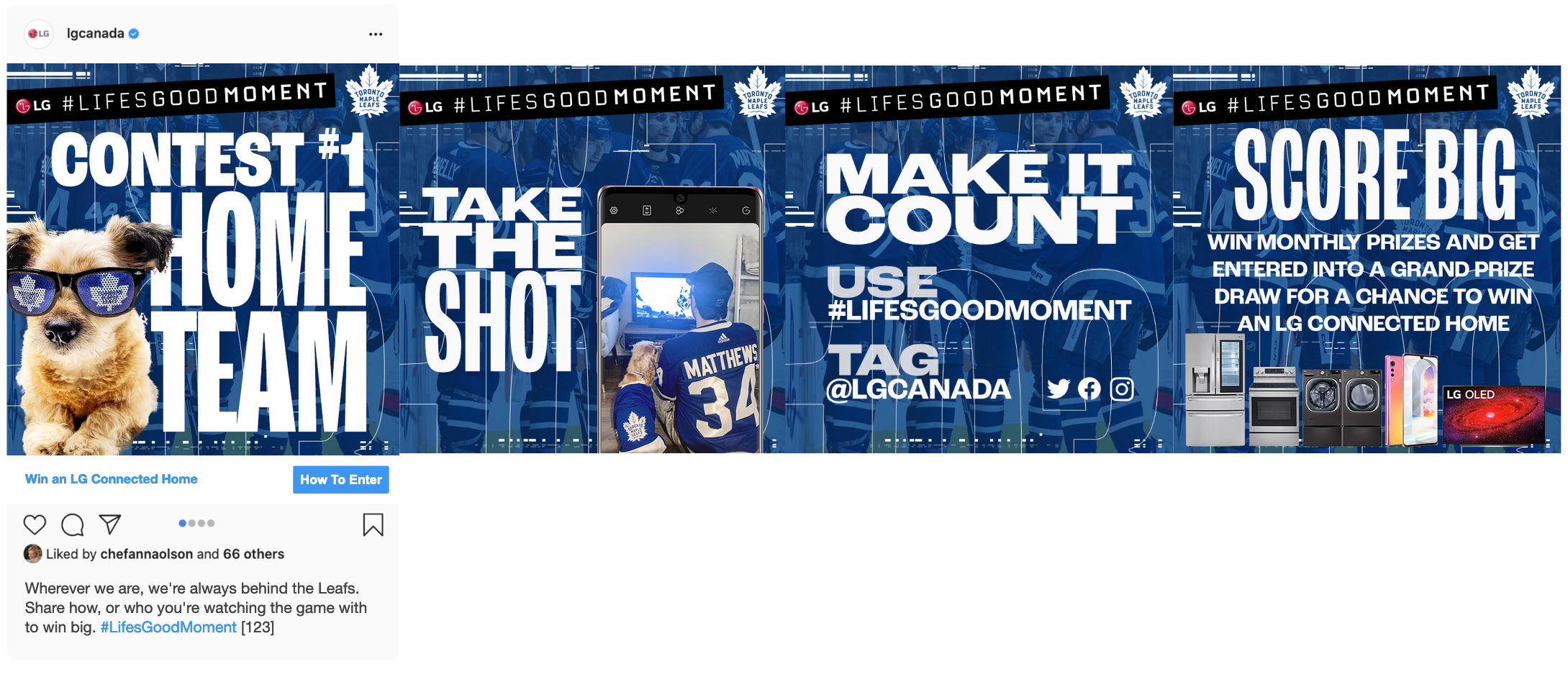 ENTRY SITE
Website where people could complete their contest submissions.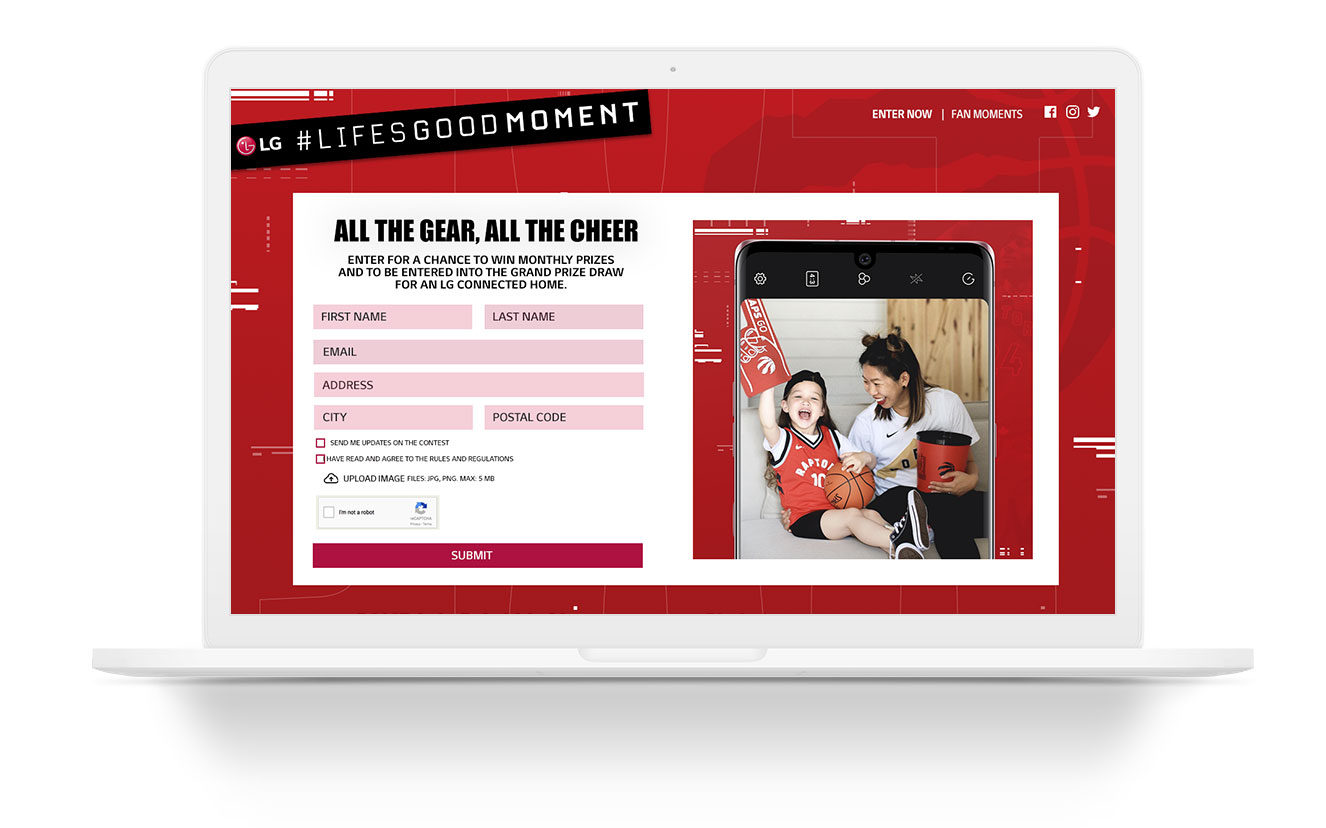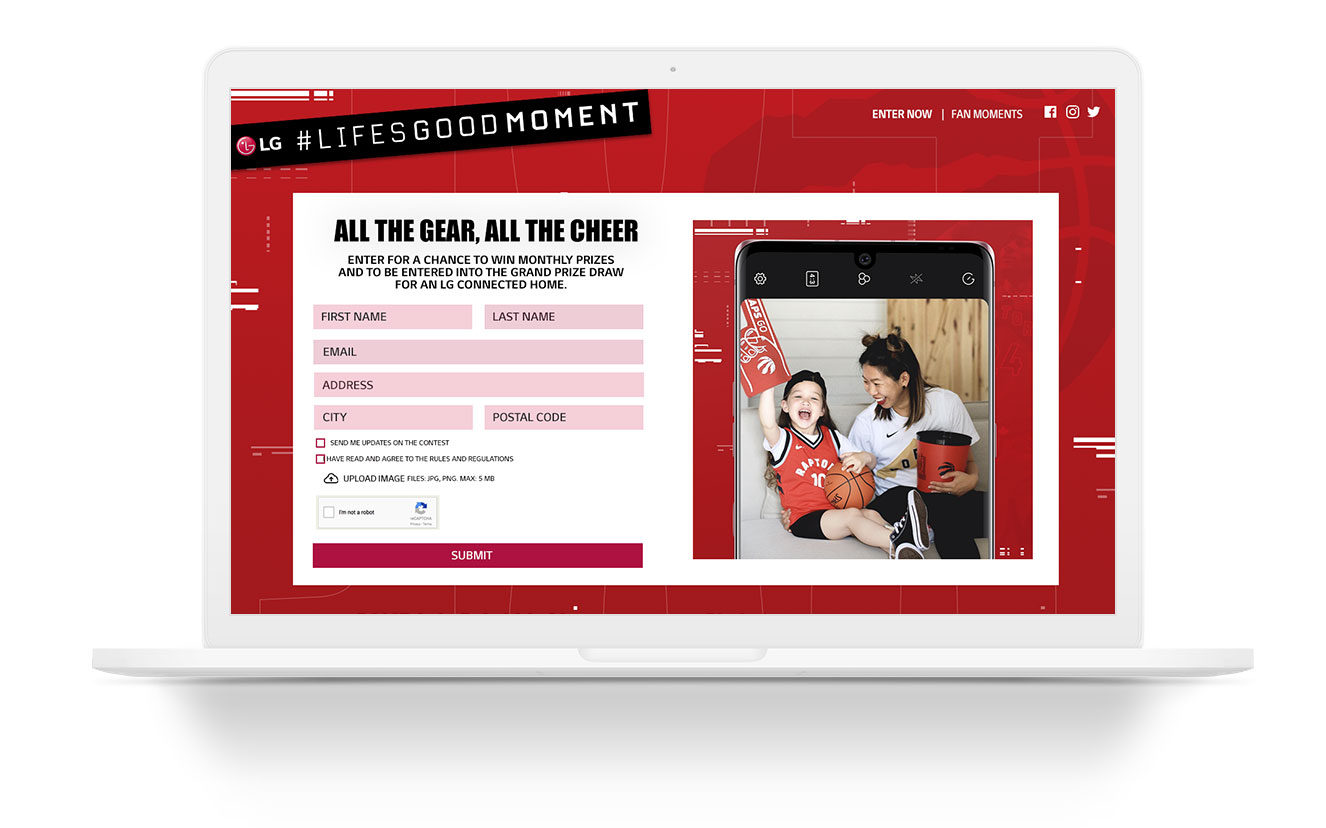 SNAPCHAT
Paid video ads on snapchat that used multi-layered animations of static and video assets.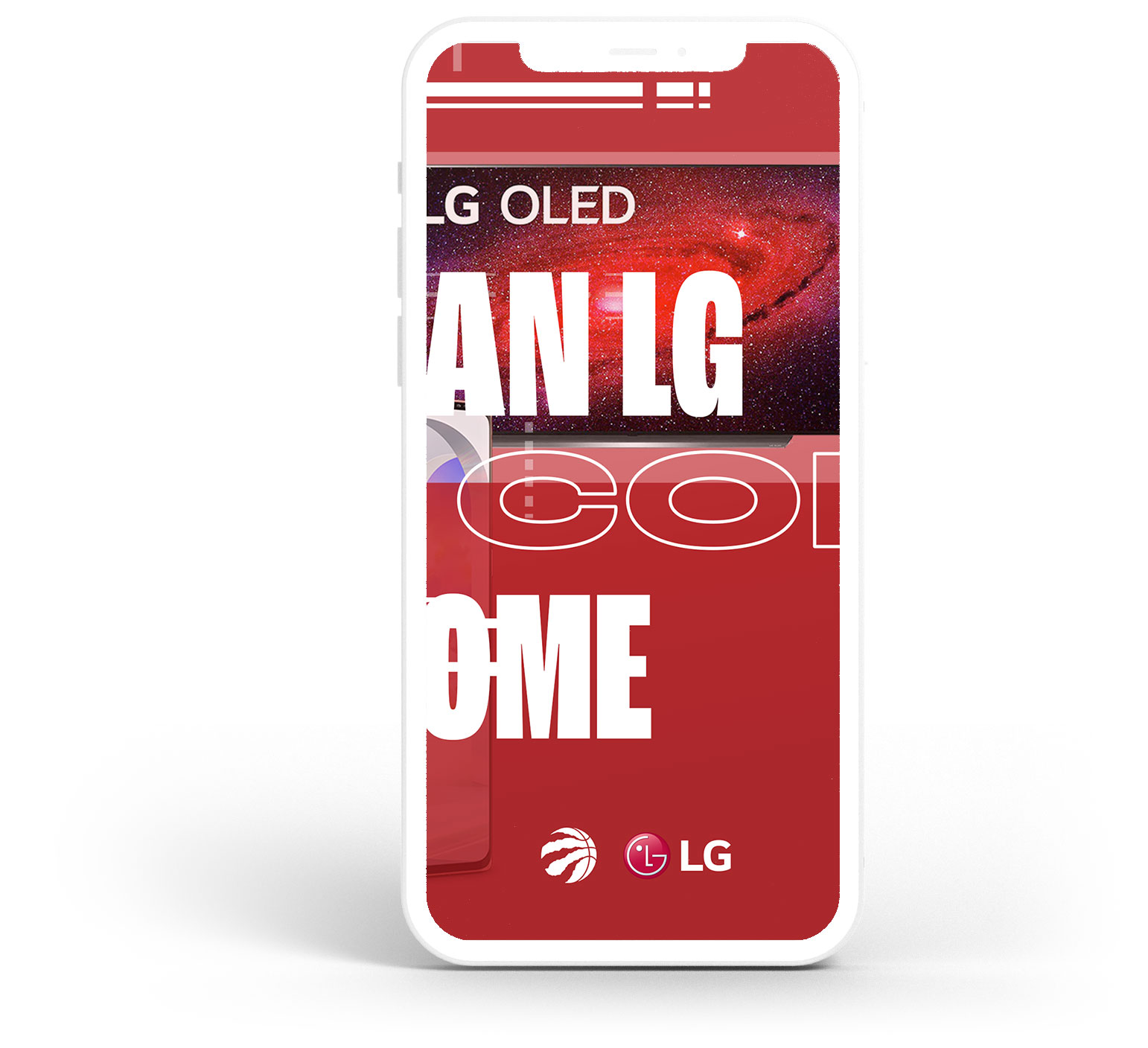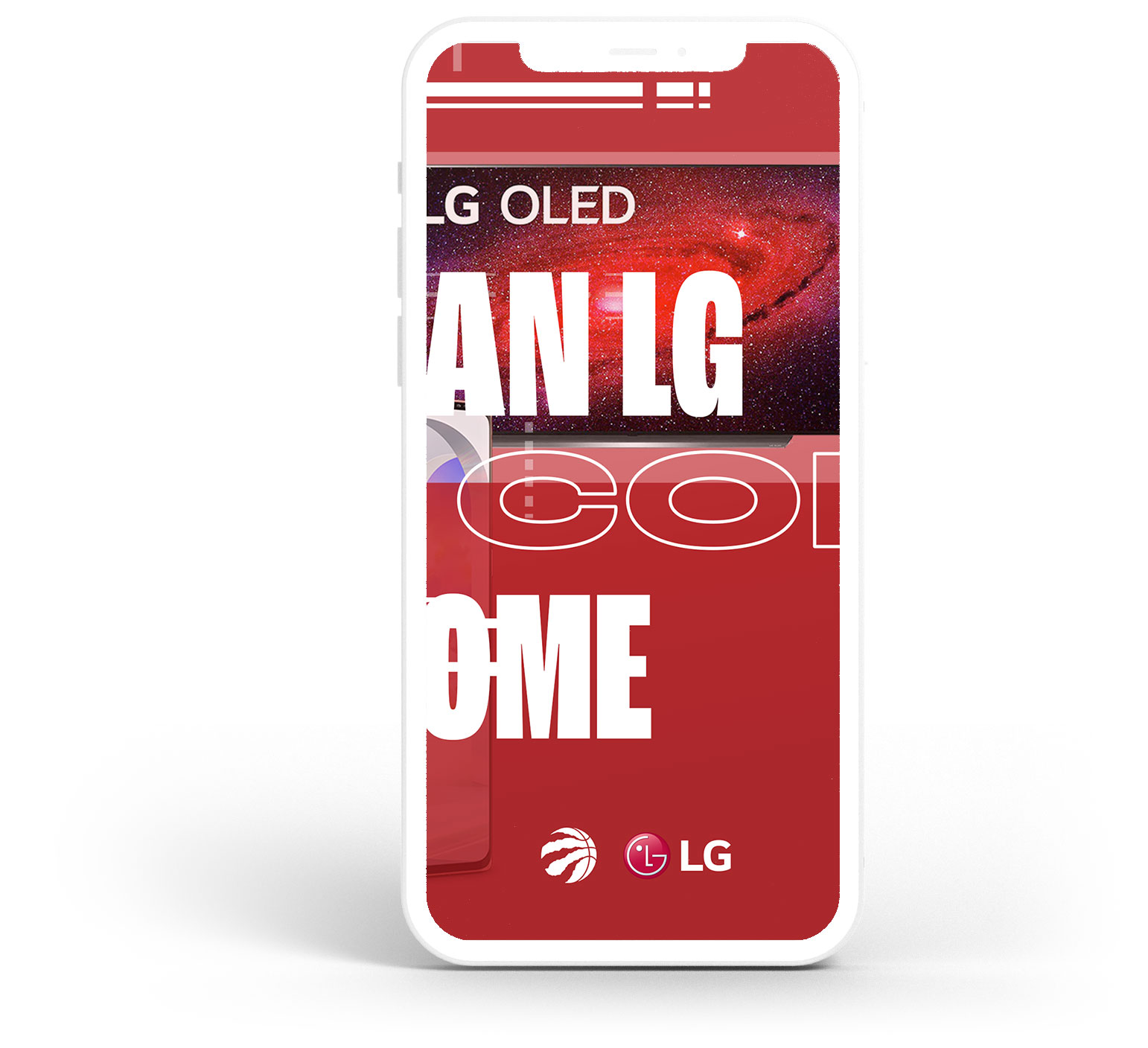 art director: JC Pinheiro
copywriter: Steve Whittingham
creative director: Glen D'Souza
agency: Forsman & Bodensfors
client: LG